Welcome to Affordable Rentals of Jacksonville NC
We are a small, family-owned business specializing in affordable rental units. Our inventory of units includes single family houses, apartments, and both single-wide and double-wide mobile homes. We offer a month-to-month lease that only requires 30 days notice to terminate (a big plus for our military families), sliding scale security deposits that are based on your credit, low application fees (only $15 per person) as well as 24-hour emergency maintenance. Our friendly, professional staff is well versed in military affairs and will do everything possible to make your move an enjoyable one.
Printable Listing of Available Units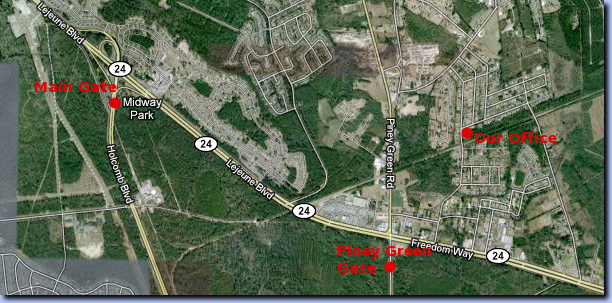 map courtesy of Google.com
We accept cash, certified funds, money orders, debit, Visa, and MasterCard.